Find Out Your COVID-19 Risk
Concerned about whether you have COVID-19? We can help you take the first step.
Use our free screening tool below to assess your risk and receive the most appropriate care recommendations based on your symptoms.
Start your COVID-19 screening now
About Primary Health Group - Village Green
Family practice providing high-quality primary care in Chesterfield County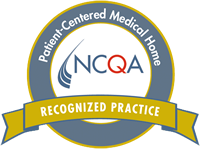 Primary Health Group-Village Green has served Chesterfield County and the southwest Richmond area for more than 15 years. Our family physician, Dr. Shailaja Malhotra, excels at providing the highest quality primary care and family medicine to patients aged 3 and over. Dr. Malhotra works alongside Alexandra Owens, our practice's certified physician's assistant.
We know that preventing illness is as important as treating it. Primary Health Group has received recognition by the National Committee for Quality Assurance (NCQA) as a Patient-Centered Medical Home for its evidence-based, patient-centered processes that focus on highly coordinated care and long-tern participative relationships.
Some of our primary care services include pediatric care, well-woman exams, immunizations, geriatric services and senior care counseling. We are committed to complete family medicine, general wellness and preventive care. If you are fighting a cold, the flu, strep throat or any other acute illness, we offer same-day sick appointments to help you feel better fast. We can diagnose, treat and get you the medicine right away.
We value our patients and remain current on the latest techniques, procedures and innovations in order to provide the highest level of medical advice and treatment. Our highly trained staff provides support for our family doctor and outstanding customer service for our patients.
We are a growing family practice, accepting new patients, and we participate with most insurance companies. For your convenience, we now offer online appointment scheduling. You can make an appointment online today.
We look forward to serving you and your family and appreciate you choosing Primary Health Group-Village Green as your primary care clinic in the Richmond area.
Mon - Fri: 8:00am - 5:00pm
How to Make an Appointment Online